"Be Kind to Your Future Self"
"Be Kind to Your Future Self in Roseville"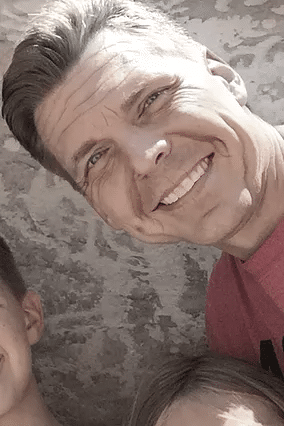 The New Year is here which means it's time to get your behind in gear (or at least it's that time for me)! For most people it is utter chaos from Thanksgiving until the day after New Year, then it's a week to find your bearings, and then you realize that you completely neglected virtually every aspect of your health in the name of celebrating family and Holidays. I'm no exception to the rule. I used to really try to be perfect through the holidays but continued to let myself down so, as Elsa would say I, "Let it go, let it go, don't hold it back anymore!" I let myself really indulge this year and I really enjoyed it until now. I'm tipping the scale further than I ever have and I'm feeling some achy joints that I don't recall feeling in my not so distant past. Sound familiar? (I know there's a few of you out there that don't get how this could happen but I'm telling myself that I'm not the only one)
So what is my point in confessing these deep dark secrets of my behavior during the holidays? Well, I was listening to a podcast the other day and one of the quotes that has helped this person stay in peak physical shape is to, "Be Kind to Your Future Self". Aaaaahhhhh, I paid no attention to my future self over the past couple of months. I had to think of that for a minute after I heard it. How could that quote be this successful persons motivating factor to stay healthy and in shape? So I focused on who I wanted to be and how I wanted to feel 20 years from now. Successful, exceptionally healthy, and in great shape of course! So what decisions would I be making day in and day out? How would this effect my behavior? Every decision we make affects our future, especially the small ones.
When we are reminded that we are going to be around in 20 years we tend to make better choices. This isn't just in the physical realm either. Think of your spirituality. Think of your finances (Do you need the $400 purse/golf club or could you invest that for your future self?). Think of your marriage. And, of course, think of your spine, it too will be around in 20 years and it will still be protecting your Central Nervous System, how healthy will it be?
So when you are focusing on recovering from the Holiday's and making your goals/resolutions/aspirations/whateveryoucallthems keep in the forefront of your mind the quote, "Be Kind to Your Future Self." I believe it will help you to follow through with your goals and not become one of the statistics of the failed new years resolutions. And please include spinal hygiene (i.e. chiropractic adjustments) as one of your goals, it might just be the most important goal for your future self!
OFFICE HOURS
---
Monday
8:30am - 12:30pm
2:00pm - 6:00pm
---
Tuesday
2:00pm - 6:00pm
---
Wednesday
8:30am - 12:30pm
2:00pm - 6:00pm
---
Thursday
7:30am - 12:30pm
2:00pm - 6:00pm
---
Friday
By Appointment
---
Saturday
Closed
Wagnon Chiropractic:
Eric Wagnon, DC
720 Sunrise Avenue Suite 104A
Roseville, CA 95661
(916) 625-0208